Taunton Paper Shredding
Our mission is to provide offices and homes with affordable shredding service options. We understand the importance of your information and the need to protect it. Additionally, we are dedicated in complying with all Massachusetts and federal privacy laws. We guarantee you will get the right solution based on your volume, security requirements, and budget.
Shredding Services for Homes & Businesses
Taunton Paper Shredding offers different paper shredding service options designed to go beyond your expectations at reasonable rates. We can exceed your shredding needs at any level. Many businesses start as one-time purges, but transition into monthly shredding clients for their secondary records.
We can provide the most competitive pricing, secure off site shredding facility options, and convenient and safe on site shredding as well. To learn more about the secure services available at Taunton Paper Shredding, just give us a call at (508) 692-9815, or simply request a FREE quote today.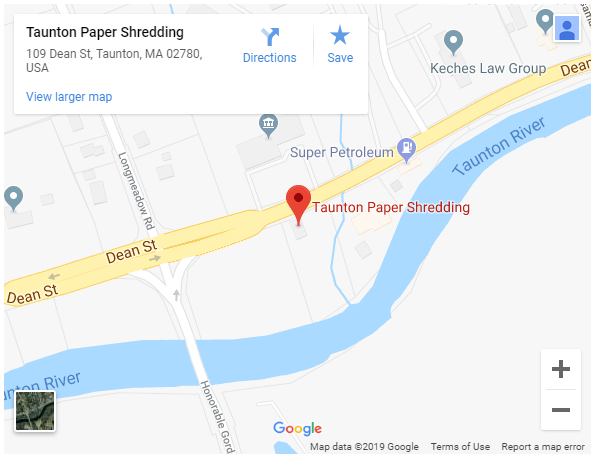 Get Free Quotes on Shredding Services in Taunton
Taunton Shredding Services
Multiple Options
Taunton Paper Shredding has multiple options for your shredding project, including picking up your documents to be shredded onsite or offsite. Any service offered has multiple options:
Ongoing Service – Daily, weekly, and monthly scheduled shredding service where we provide secure, locked shredding bins to your office.
Purge Service – If you need annual, one-time, or occasional shredding, we'll price out your project based on quantity that is shredded and where you have us shred it. Get rid of unnecessary or old documents quickly and efficiently.